Curation & Film Programming
Curation
An Oasis of Horror in a Desert of Boredom: A Multimedia Group Show.
A show concerning horror and boredom, which showed at Forum Art Space from March 4-7, 2021.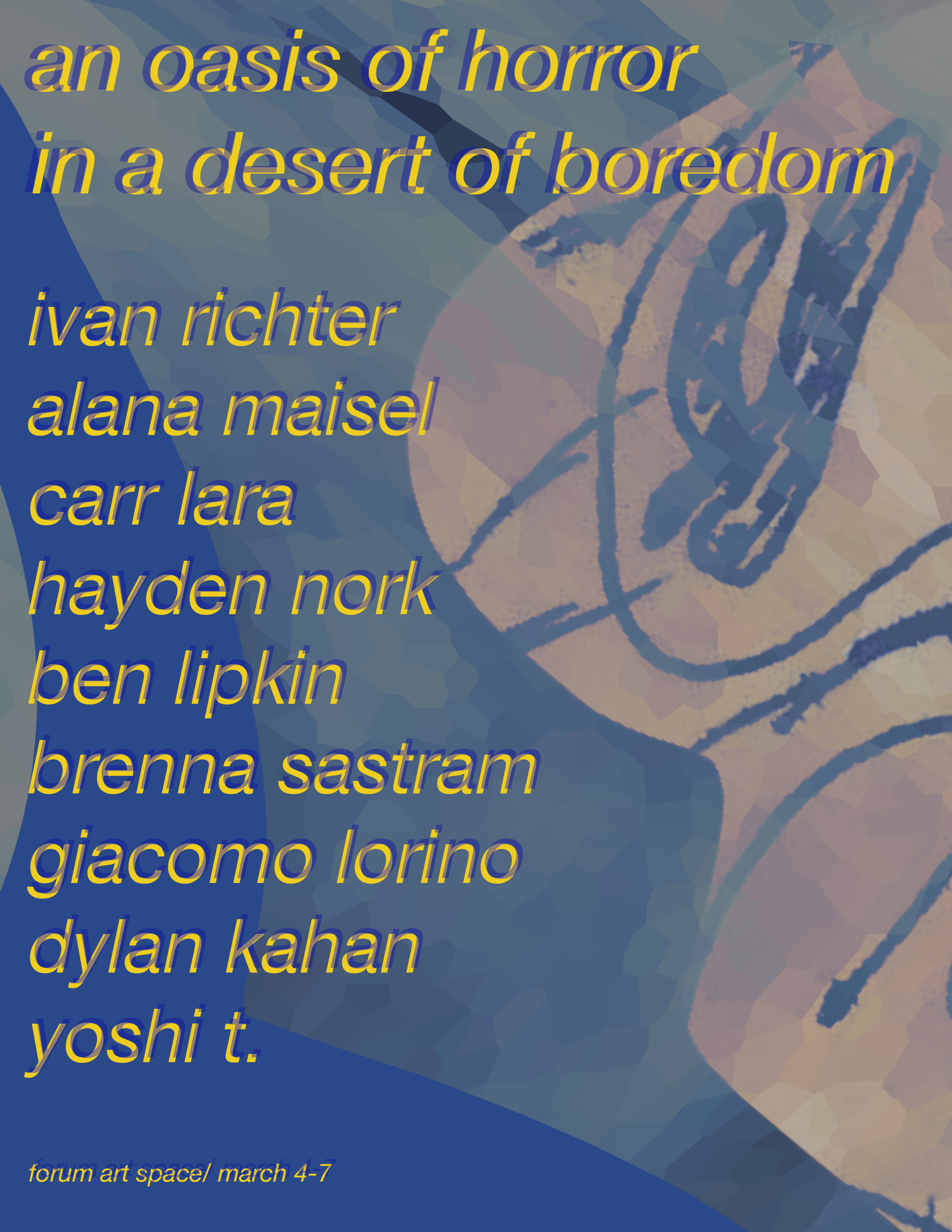 Co-organizer of The Shift, a group show which took place in the Free Store and above D-hall at SUNY Purchase on December 3rd, 2021. I exhibited some collages, text, and video.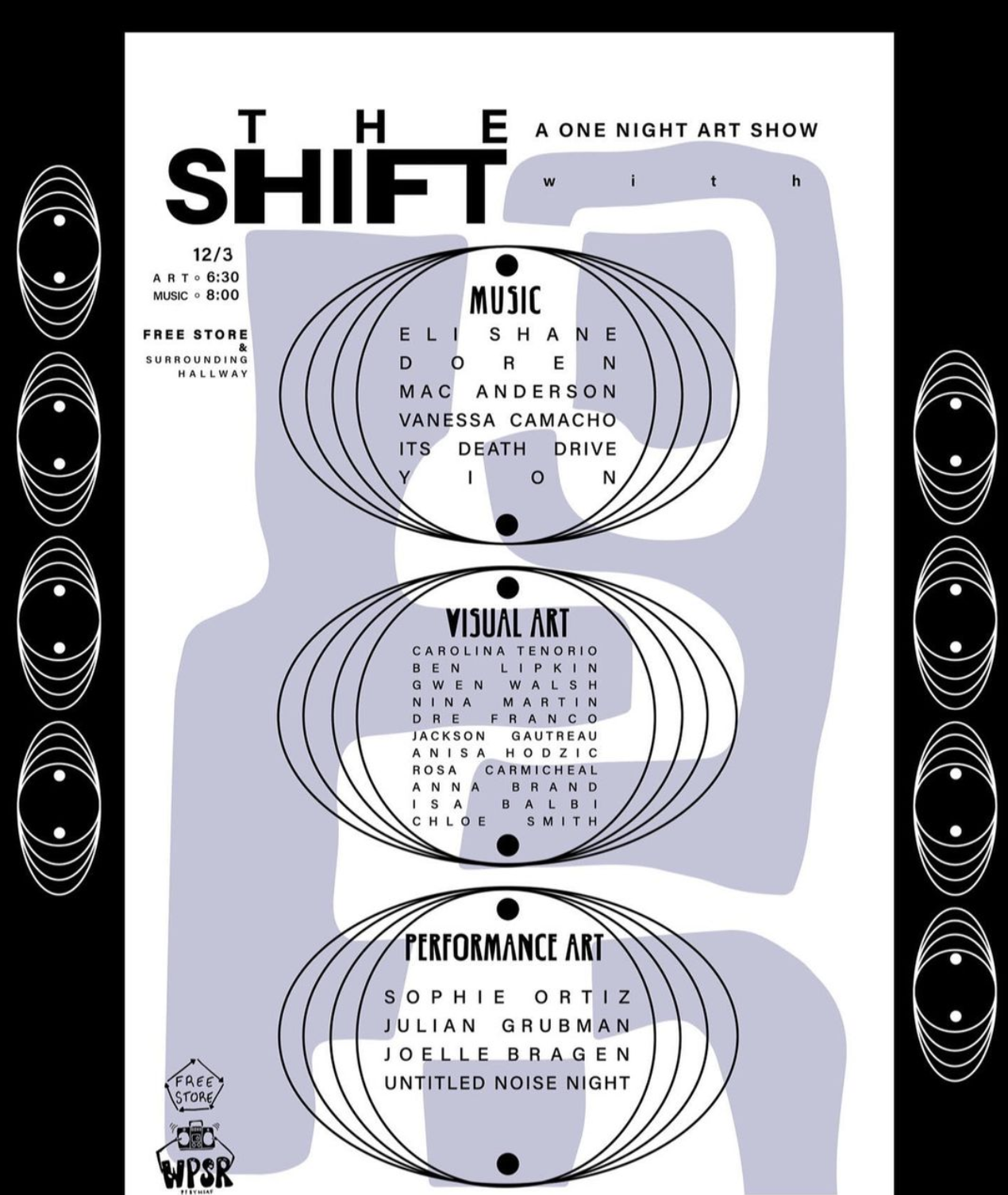 Film Programming
Media Studies Anthropology Club Screening Series